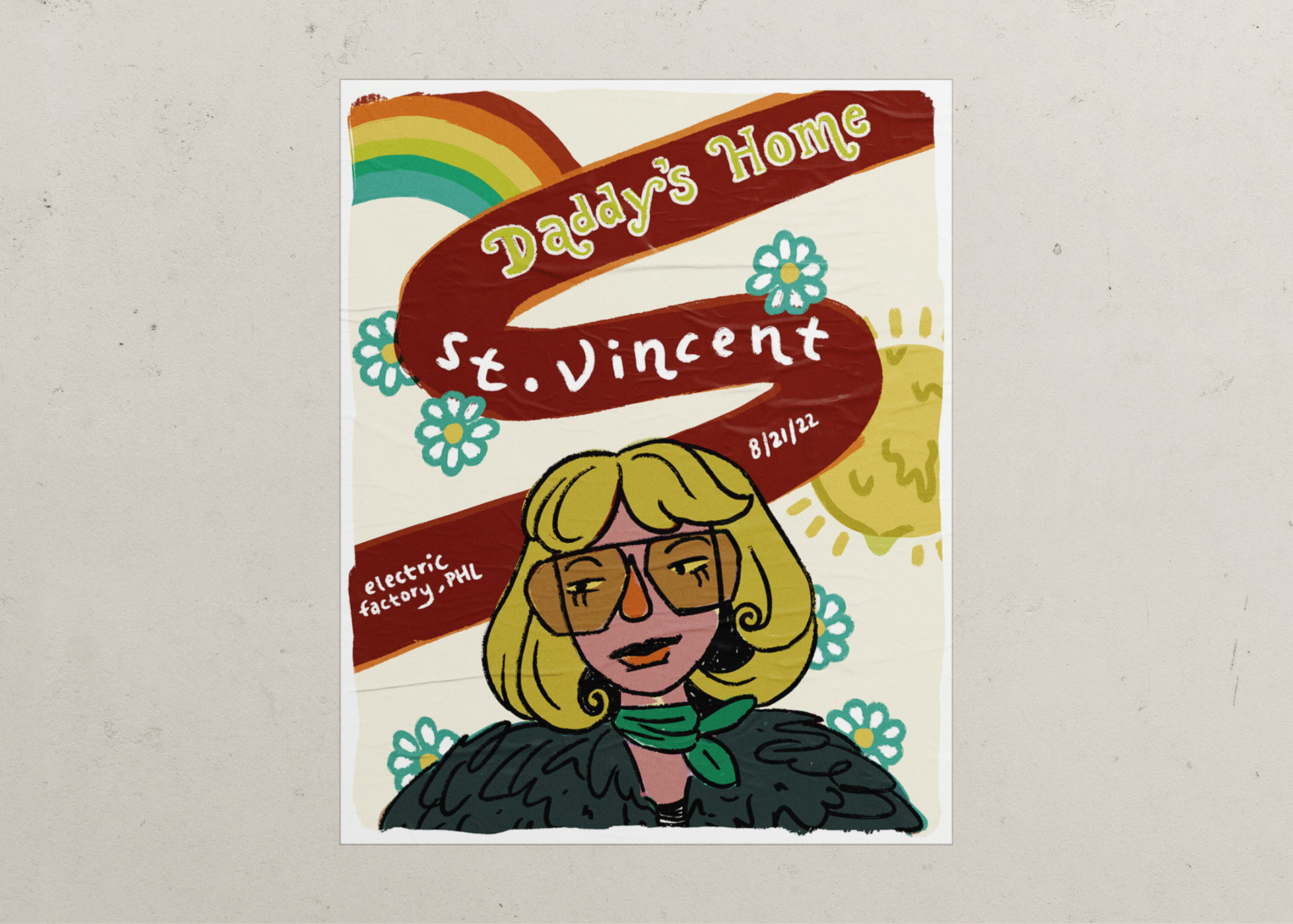 Illustrated poster inspired by St. Vincent's most recent album.

Album cover redesign that depicts many of the characters and scenes off of the album Trick, in my illustration style.

This poster was inspired by the band Mannequin Pussy's newest album and tour.

A redesign for a special edition of Jethro Tull's Aqualung, because it's one of my mom's favorite albums.

Instructors: Keith Warren Greiman, Scott Laserow, Caleb Heisey